IELTS / PTE
IELTS and PTE are two widely recognized language proficiency tests used to assess the English language skills of non-native speakers. These tests are commonly required for academic, professional, or immigration purposes in English-speaking countries.

IELTS, which stands for International English Language Testing System, is jointly managed by the British Council, IDP: IELTS Australia, and Cambridge Assessment English. It evaluates a candidate's English language proficiency across four key skills: Listening, Reading, Writing, and Speaking. There are two types of IELTS tests available: Academic and General Training. The Academic module is designed for individuals planning to study at a higher education institution or seeking professional registration, while the General Training module is typically for those migrating to an English-speaking country or pursuing secondary education or work experience in an English-speaking environment.

Listening
The Listening section of IELTS and PTE is divided into three main tasks:
a) multi-source listening (1A), in which you'll listen to a group of people talking about the same theme
b) independent listening (2A), where you'll listen to someone speaking themself
c) integrated task (3A) in which you'll listen to part of an interview followed by a short reading passage.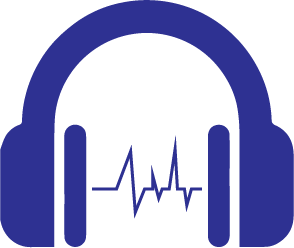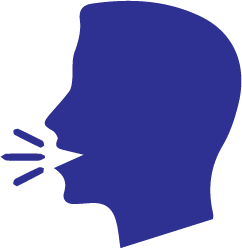 Speaking
List of topics discussed on IELTS speaking test: introductions, opinions, interests and hobbies, buying things, talking about your family, talking about education and training, your schooling, growing up and childhood experiences, social life and entertainment, working life and employment history, future career plans and prospects.
Writing
IELTS writing task one is a new addition to the test. It is worth 6.5% of the total IELTS score now and consists of writing about the image provided. This is not a difficult task, but you should make sure that you are fully prepared for it. This can be done by taking an IELTS writing test and reading the tips below.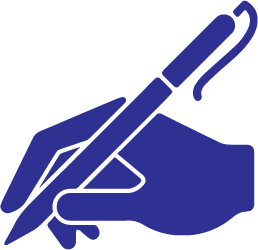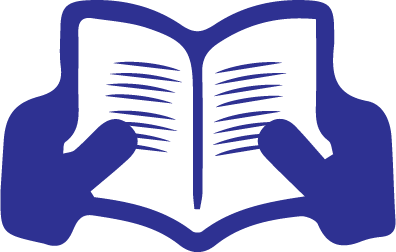 Reading
The reading section in IELTS and PTE Academic has a range of questions and structures. It's important to read widely if you're aiming for the higher band scores; doing so will help familiarize you with exam formats, scenarios and question types in general.

IELTS / PTE Band score
The IELTS band score ranges from 0 to 9, with 0 being the lowest and 9 being the highest level of proficiency. The band score is assigned for each section (Listening, Reading, Writing, and Speaking) and then an overall band score is calculated, which is the average of the scores obtained in each section. The band scores correspond to different levels of English proficiency as follows:
IELTS Band Score
Band 9: Expert user: Has full operational command of the language, accurately understands and uses complex language.
Band 8: Very good user: Has a wide range of accurate and fluent language skills, understands complex texts and communicates effectively.
Band 7: Good user: Has operational command of the language, uses and understands fairly complex language, but with occasional inaccuracies.
Band 6: Competent user: Has an effective command of the language, understands and uses general language adequately but with occasional mistakes.
Band 5: Modest user: Has partial command of the language, copes with overall meaning but struggles with complex language.
Band 4: Limited user: Basic competency is restricted to known contexts; problems with understanding and conveying intelligent language.
Band 3: Extremely limited user: Communicates and comprehends only broad concepts in circumstances that are extremely familiar to them.
Band 2: Intermittent user: Rarely uses effective language, limited understanding in familiar situations.
Band 1: Non-user: Only a few isolated words in the language can be used.
Band 0: Did not attempt the test or did not answer any questions.
PTE Band Score
The PTE academic test also uses a band score system, which ranges from 10 to 90, with 10 being the lowest and 90 being the highest level of proficiency. The overall band score is calculated based on the scores obtained in each section (Speaking & Writing, Reading, and Listening). The band scores in PTE correspond to the following proficiency levels:
Expert: 86-90
Very Good: 79-85
Good: 65-78
Competent: 51-64
Modest: 36-50
Limited: 10-35
Advantage Of IELTS And PTE Course From QUASTECH
One of the key advantages of taking the IELTS and PTE courses at QUASTECH Institute is the personalized attention and support that students receive. The courses are taught in small batches, which allows trainers to give individual attention to each student and provide customized feedback and guidance.
In addition to classroom training, QUASTECH Institute also provides online training options for students who cannot attend regular classes. The online courses are designed to be flexible and accessible, allowing students to learn at their own pace and convenience.
Conclusion
Overall, the IELTS and PTE courses at QUASTECH Institute provide comprehensive training and coaching to help students improve their language skills and achieve their desired scores in these tests. With experienced trainers, personalized attention, and a wide range of learning resources, QUASTECH Institute is an excellent choice for anyone looking to prepare for the IELTS or PTE test.